The Solution of Touch Computers in Smart Agriculture
China is a large agricultural country with a long history, as early as a thousand years ago, China has been a great agricultural country based on the world. Agriculture is also the support of a country's development, people in the actual production of life, there are a variety of needs, food, clothing and warmth can be said to be the most basic needs. China is a large country with a large population and limited resources, the demand for food is also very urgent, therefore, the development of agriculture is vital to our country. With the application and promotion of the Internet of Things technology in agricultural production, the speed of China's intelligent agriculture construction has been accelerating. The application of the touch machine is a positive manifestation of the penetration of the Internet of Things industry into the development of agriculture.
Smart agriculture is the use of bridge technology, data collection and analysis to ensure the efficiency and accuracy of agricultural production. In smart agriculture, the application of touch all-in-one machine is increasingly important, not only to improve the efficiency of crop cultivation, but also to improve farmers' income. This article will explain the important role of touch all-in-one machines in smart agriculture from the current state of the industry, customer needs, durability of touch all-in-one machines and optimal solutions.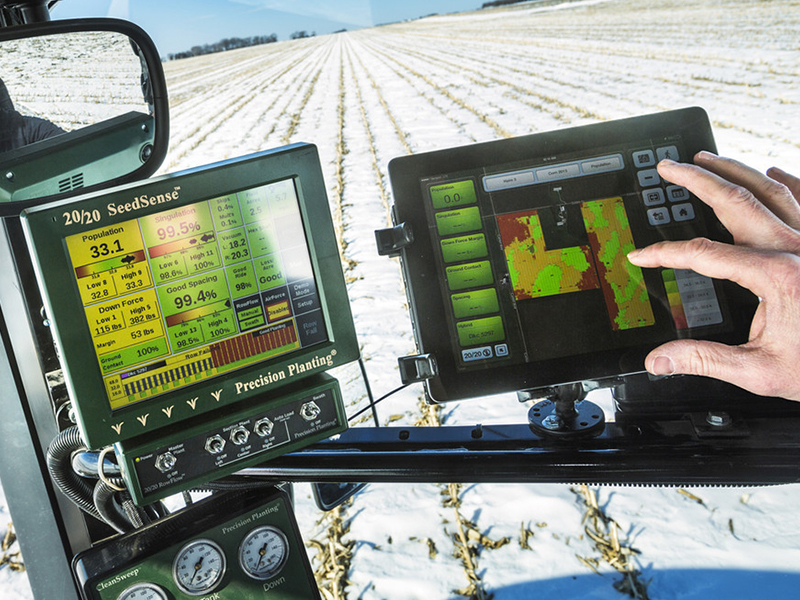 At present, global agricultural development has entered a new stage of rapid development, and the import market of agricultural products has become a mandatory course for all countries. In terms of market supply and demand, refined agricultural industry chain management, intelligent planting technology, data-based production management and monitoring are needed. Smart agriculture can solve exactly these problems, improve agricultural production efficiency, improve planting environment and optimize agricultural industry structure. In terms of customer needs, farmers need to use as little fertilizer and pesticide as possible in the planting process to ensure the health of the ecological environment. At the same time, they also want to be able to predict more accurately the impact of weather conditions, temperature and humidity on crop growth. In this case, touch all-in-one machines can be used to obtain effective decision-making information through accurate data collection, time-sensitive tracking and data modeling to achieve rapid and stable crop growth.
The durability of the touch all-in-one machine is also a factor that plays an important role in smart agriculture. As most smart agriculture equipment is placed in farmland and natural environments, the equipment must have strong protection against water, shock and dust to ensure its stable operation and provide effective help for farmers' cultivation. The best solution is to choose touch-screen IPCs with high performance and good protection design. It can collect and manage production data, maintain and update real-time monitoring systems for different crops and environments in farmland according to pre-set procedures, provide farmers with accurate planting management, and such computers are long-lasting, easy to use low maintenance costs and long service life.
Touch all-in-one machine in the smart agriculture on a wide range of applications, including the collection of data, improve planting management, improve production efficiency, etc.. And high-performance, well-protected industrial control machine greatly improves the life and durability of production equipment. With its performance, reliability and long-term stability, the touch panel will become one of the main means of successful popularization of smart agriculture in the future.
Guangdong Computer Intelligent Display Co.,LTD, 9 years focus on industrial computer, industrial Android all-in-one machine, industrial display, touch all-in-one machine research and development, production and sales, through the CE certification, CCC certification, ISO, ROSE and other certifications, and get the unanimous praise from customers.